PUBLISHER : United States Book Company, New York and Chicago, 1892-1895?
ABOUT :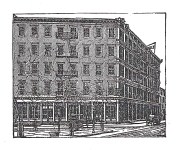 Organized in 1890 by John W. Lovell as a gigantic book trust. It bought up cheap reprint libraries.... In 1890 the company was incorporated in New Jersey with [3.25] million dollars.... Several satellite companies were established to distribute the books. They included: Lovell, Coryell & Company; Wayside Publishing Company; Seaside Publishing Company, the National Book Company; the International Book Company; Empire Publishing Company; the Lovell Brothers & Company; Prudential Book Company; and Lovell, Gestefeld & Company. / Within three years the bubble burst, bringing to an end the career of the flamboyant Lovell. The firm was succeeded by the American Publishers Corporation, which maintained a precarious existence until 1904. (Kurian).
LUCILE's ISSUED BY United States Book Company :
1890 Supplement PTLA: Publications of the United States Book Company successors to John W. Lovell Co. including standard sets, 12mos, and paper covered books formerly published by: Hurst & Company; Worthington Company; W.L. Allison; The Alden Book Co.; Pollard & Moss; Frank F. Lovell & Co.; G.W. Dillingham; Dodd, Mead & Company; Empire Publishing Co.; J.S. Oglivie & Co.; George Munro; Norman L. Munro; National Publishing Co.; Frank A. Munsey & Co.; Estes & Lauriat; DeWolfe, Fiske & Co.; Aldine Book Publishing Co.; J.B. Lyon; Donohue, Henneberry & Co.; Belford, Clarke & Co.; J.B. Lippincott Co.; Hubbard Brothers. / Making the only complete list of standard sets and 12mos now in the market. 142, 144, 146, 148 and 150 Worth Street and 3, 4, 5 and 6 Mission Place, New York.... Meredith, Owen. Lucile. Paper (Lit. 79)... .25.

1892 PTLA: 5 & 7 East 16th Street, NYC and 266 & 268 Wabash Avenue, Chicago. Lucile is listed in: The Home Library. Comprising volumes of Standard Works, embracing fiction, essays, poetry, history, etc., etc., selected from the world's best literature, written by authors of world-wide reputation. Printed from large type on good paper, and bound in handsome cloth binding. Retail price, 75 cents.
Reported copies: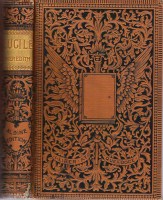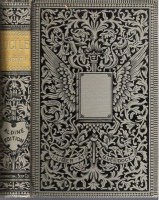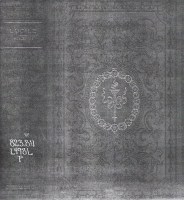 Last revised: 18 January 2011