PUBLISHER: United States Book Company, New York and Chicago, 1895-1902
ABOUT: Organized in 1890 by John W. Lovell as a gigantic book trust. It bought up cheap reprint libraries.... In 1890 the company was incorporated in New Jersey with [3.25] million dollars.... Several satellite companies were established to distribute the books. They included: Lovell, Coryell & Company; Wayside Publishing Company; Seaside Publishing Company, the National Book Company; the International Book Company; Empire Publishing Company; the Lovell Brothers & Company; Prudential Book Company; and Lovell, Gestefeld & Company. / Within three years the bubble burst, bringing to an end the career of the flamboyant Lovell. The firm was succeeded by the American Publishers Corporation, which maintained a precarious existence until 1904. (Kurian).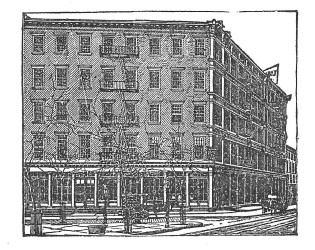 "The United States Book Company was incorporated in July 1890, in New Jersey, with a capitalization of $3,250,000 in preferred and common stock, and an added issue of stocks and bonds that brought the total indebtedness to $5,000,000. To give the venture 'tone,' as the newspapers called it, one of the incorporators was the well-known millionaire financier, H. K. Thurber, along with a variety of companies. The history of this firm was brief but exciting. Lovell began by flooding the country with the widest range of "series" the publishing business had ever seen. Promising salesmen were trained intensively to sell thse volumes to retailers,among them John Hovenden , regarded as the dean of American book salesmen. / In spire of these intensive efforts, it was clear before long that the market did not want to be cornered, New editions were constantly appearing, and it was rumored that some of the 'trust's' own stockholders were secretly trying to buck it, although this was never proved. Instead of paying a 12 percent dividend in two years, as had been expected and promised, an assessment had to be made on the stockholders -- paradoxically, because the company was growing so fast that it was outracing its capital. New capital had to be found, the assessment being insufficient, so a mortgage loan of $1,000,000 was arranged from the Manhatten Trust Company -- on of the largest personal mortgages on record up to that time. / In funds again, Lovell began to spin off a growing number of satellite subsidiaries -- Lovell, Coryell & Co. , turning out quality books in cloth or leather; the Wayside Publishing Company; the Seaside Publishing Company; and the National Book Company, whose president was another Lovell brother, Edward. There was the International Book Company , the Empire Publishing Company, with Frank Lovell in charge; and Lovell Bros. & Co. , in which several of the clan were involved. Obviously, the Lovell brothers were milking every part of the book business on which they could lay their entrepreneurial hands, in a bewildering complex of interlocking companies that took up page after page of advertising in an issue of the American Bookseller occupied entirely by the disply of Lovell wares. / John Lovell had his own subsidiary, and of course it was the most interesting. Lovell, Gestefeld & Co. ...." (Tebbel BC, page 150).
LUCILE's ISSUED BY United States Book Company :
1890 Supplement PTLA: Publications of the United States Book Company successors to John W. Lovell Co. including standard sets, 12mos, and paper covered books formerly published by: Hurst & Company; Worthington Company; W.L. Allison; The Alden Book Co.; Pollard & Moss; Frank F. Lovell & Co.; G.W. Dillingham; Dodd, Mead & Company; Empire Publishing Co.; J.S. Oglivie & Co.; George Munro; Norman L. Munro; National Publishing Co.; Frank A. Munsey & Co.; Estes & Lauriat; DeWolfe, Fiske & Co.; Aldine Book Publishing Co.; J.B. Lyon; Donohue, Henneberry & Co.; Belford, Clarke & Co.; J.B. Lippincott Co.; Hubbard Brothers. / Making the only complete list of standard sets and 12mos now in the market. 142, 144, 146, 148 and 150 Worth Street and 3, 4, 5 and 6 Mission Place, New York.... Meredith, Owen. Lucile. Paper (Lit. 79)... .25.

1892 PTLA: 5 & 7 East 16th Street, NYC and 266 & 268 Wabash Avenue, Chicago. Lucile is listed in: The Home Library. Comprising volumes of Standard Works, embracing fiction, essays, poetry, history, etc., etc., selected from the world's best literature, written by authors of world-wide reputation. Printed from large type on good paper, and bound in handsome cloth binding. Retail price, 75 cents.
Reported copies: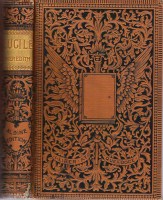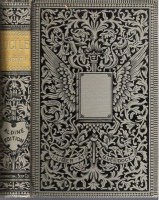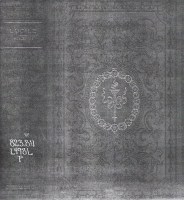 Last revised: 17 April 2016