PUBLISHER: The Henneberry Company, Chicago and New York, 1901-1919?
ABOUT: "Another printer who became a major Chicago name in the field should be mentioned, although he was not an "old" publisher, with antebellum roots. John Cuneo was, in fact, only twenty-one in 1907 when he bought the bankrupt bookbinding business of Jenkins & George, changed its name to John F. Cuneo Co. and made it so successful that at the end of the First World War, in 1919, he took over the Henneberry Co., a large printing and bookmaking concern, calling it the Cuneo-Henneberry Co. Four years later, he acquired the Sears printing plant and formed a separate company, the Cuneo Printing Corporation, and it was these organizations which became the basis of a printing empire encompassing Chicago, New York, Philadelphia and Milwaukee." (Tebbel).
The Henneberry Company first appears in the Lakeside Chicago city directories in 1901, located at 409-429 South Dearborn. In 1902, the firm's address is given as 552-556 Wabash Avenue, in 1903-1904 as 554 Wabash, 1905-1906 as 5th floor, 554 Wabash, and 1907 as 552 Wabash Avenue. There are no entries under "publishers" 1908-1913; in 1914-1917 the firm appears under the "bookbinders" heading as "printers and edition binders" at 1139 South Wabash. In 1923 George F. Henneberry is listed as President of Cuneo-Henneberry Company. The Henneberry Company and M.A. Donohue & Co. shared the same address in 1901, with The Henneberry Company then moving to new quarters.
"Henneberry, Mary, nee Burke, mother of Fr. Francis S. Henneberry of St. Pius Church, and W. P. Henneberry of Donohue & Henneberry, printers, died at the residence of the former, 884 South Ashland Ave. on June 26. She had been confined to her bed for several weeks, suffering from a complication of diseases which commenced with grip and ended in heart failure. She was born in Cashel, Co. Tipperary in Sept., 1812 and came to this country in 1835. She made her home in New York for two years, and in January, 1838 was married in that city to John Henneberry, an old acquaintence in Ireland. In 1844 the family moved west, coming via the Erie Canal as far as Buffalo. At that city they boarded the steamer " Missouri" intending to locate in Milwaukee, but while on the way changed their mind and came to Chicago instead. For two years the family lived on Kinzie street, removing to the northwest corner of Polk and Clinton where they resided until burned out in the Fire of 1871.
"Mr. Henneberry died in 1858, leaving his widow with eight children to support. Three sons survive the mother, two living in Chicago and Joseph S., on a ranch in Montana. Those dead, are Thomas H., the eldest, who was superintendent during the Civil War of the government express company, known as Parker's Express, and was stationed at Little Rock, AR; James E., born in New York in 1841 served on the gunboat " Essex" and participated in all the engagements with Admiral Porter. Subsequently he was appointed to a position in the Chicago post office, and later served as Secretary of the Chicago Grain and Provision Call Board until the time of his death in March, 1888. He left a wife and four children.; John F. who served in the 34th NJ regiment, M.C. Henneberry who was connected with the Chicago Times for 27 yrs., being its commercial editor for twenty years, and the only sister, Mary Elizabeth who died a month after her father's demise in 1858.
"Since the Great Fire, Mrs. Henneberry has divided her time with her two sons, but for the past fourteen years she has lived with Fr. Henneberry. She was the first member of St. Mary's Church, which was the first Catholic church in Chicago. Funeral occured from St. Pius Church to Calvary, and was one of the largest witnessed in the city for quarter of a century. July 3, 1897, March 31, 1888." From Cook, Tom. Chicago Irish Families. [database online] Provo, UT: Ancestry.com, 1998, 2000, quoting The Chicago Citizen, 1883-1909, obituaries, marriage and social notices.
See also Donohue & Henneberry; M.A. Donohue.
LUCILE's ISSUED BY The Henneberry Company:

1901 PTLA: Henneberry's Illustrated New Century Library of Standard Books by Popular Authors. This series is printed from new large type on a superior quality of cream wove paper made expressly for this series. Illustrated with fine line half-tone and other engravings by eminent artists. 12mo, cloth, designs in gold on side and backs, illuminated titlepages, gilt tops, printed wrapper. Price, per volume, $1.00. [Includes Lucile; cut of four bindings].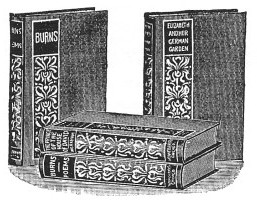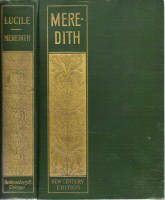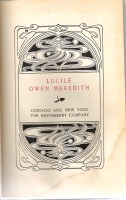 Henneberry's Illustrated Padded Leather Poets. Printed from large, new open-face type, on a superior quality of cream-wove paper, with beautiful half-tone illustrations by eminent artists, printed on enamel stock, 12mo, embossed seal-leather, illuminated title pages, round corners, red under gold edges, silk ribbon bookmarks, superb cover designs, with medallion of authors and titles in gold. Each in box. Price, per volume, $1.50. [Cut of bindings, including Meredith; Lucile also offered].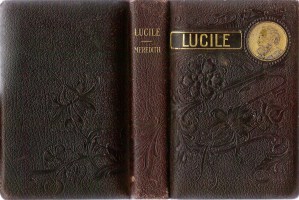 Henneberry's Illustrated Gilt Top Poets. Printed from new plates, large type, on an Extra No. 1 wove paper, made especially for this series. Each volume is illustrated with many full-page, half-tone engravings made especially for this series by eminent artists; 12mo, cloth, cover stamped in full gold on side and back, from new and original designs, illuminated title pages, gilt-tops, printed wrappers. Price, per volume, $1.00. [Cut of three bindings; design appears to be same as New Century Library].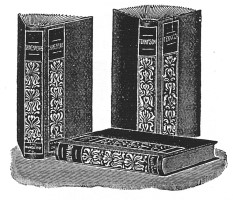 Henneberry's Favorite Medallion Poets. Illustrated. Printed from new large open-face type, on an extra quality of wove paper, embellished with numerous illustrations, especially made for the series. 12mo, white cloth, superb cover-designs in gold, with portrait of author in solid gold leaf. Illuminated title page, full gold edges. Silk ribbon bookmarks. Each in a box. Price, per volume, $1.25. [Cut of three bindings].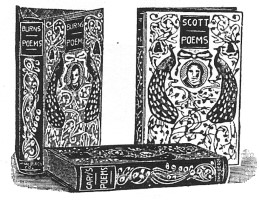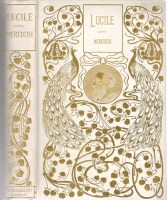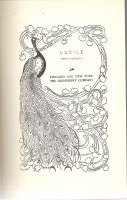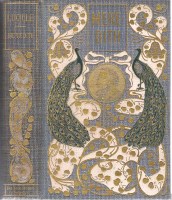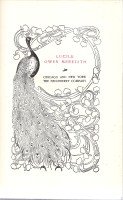 Not identified to edition: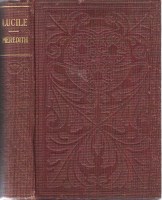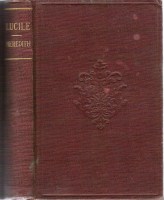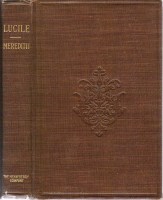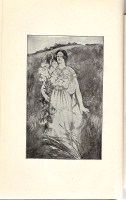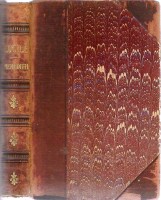 16mo editions: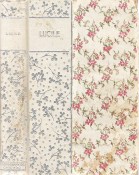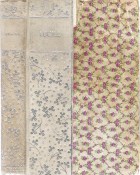 Last revised: 17 April 2016