PUBLISHER : R.H. Woodward & Company, Baltimore, 1890s?
ABOUT :
This company is so far known to me only by a Lucile dated 1893 and a 1893 copyright notice. Publisher has not yet been researched but hits on Google Books suggest the firm was active from about 1889 to about 1900. It did not submit catalogs to PTLA, and it has no DLB entry. See The Rodgers Company, Philadelphia for a note on its acquistions of a Woodward line in 1894.
LUCILE's ISSUED BY R.H. Woodward & Company:

1893. 100x145mm, 360p. Frontispiece portrait. Verso of titlepage: "Typography by J.S. Cushing & Co. / Presswork by Jas. B. Rodgers Printing Co." Running head is "LUCILE" in italic. Light green linen finish cloth stamped red and gold. Teg, plain endsheets. S&EH: signature dated June 21, 1895 on front flyleaf.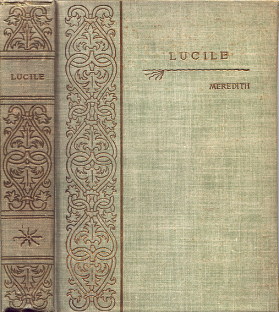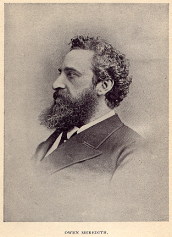 Last revised: 1 October 2010