PUBLISHER: Siegel, Cooper Co., New York & Chicago, 1890s?
ABOUT: It seems likely that Siegel, Cooper Co. was not a publishing firm per se but an imprint added for the Siegel Cooper Co. discount department stores, created by entrepreneurs Henry Siegel and Frank Cooper and located in Chicago and New York. The Chicago store was housed in the Siegel Cooper Building, designed by architect William Jenney, sited at State Street and Van Buren Avenue, and completed in 1891. The building, better known as the Leiter II building, was at one time occupied by Sears Roebuck & Co. The New York store, designed by a European firm, De Lemos & Cordes, and located at 616-632 6th Avenue, was completed in 1896. [Thanks to Daniel Klein for pointing me to this information. SFH.] See also Chicago History; E. A. Lawson..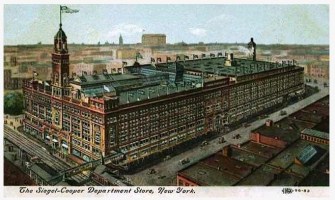 LUCILE's ISSUED BY Siegel, Cooper Co.: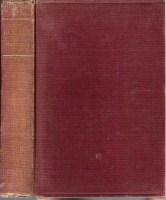 This edition is same as E.A. Weeks "Amherst Edition".
Last revised: 26 March 2013