PUBLISHER: E. & J. B. Young, New York, 1881-1903
ABOUT: Eyre & Spottiswoode had an American branch for Bible publishing from 1848 or earlier. In 1868, already on Cooper Square, ownership passed to "Pott & Amery, who were succeeded in 1871 by Pott, Young & Co. From 1881 until [February] 1903, the year of the merger [with the Bible house of Thomas Nelson & Sons], the business was conducted as E. & J. B. Young & Co." (Tebbel). The firm submitted catalogs to PTLA 1881-1883, 1885-1902; Lucile is included 1887-1888, but is not mentioned 1885-1886 or 1889-1898, 1902; catalogs for 1881-1883, 1897, 1899-1901 have not been checked.
LUCILE's ISSUED BY E. & J. B. Young:

PW 24 September 1887: 6 Cooper Union, "Red-Line Poets. Two new series of silk plush bindings. Copper - Bronze - Ornament $3.00. With celluloid (Antique Ivory) ornament. Novel and Showy, $3.50. Both lines are padded and have round corners and gilt edge. They are supplied in eighteen of the most salable authors. Each book put up in a box." List includes Meredith [Works] and Lucile with * note: "* These are Large-Print Editions and do not have Red Lines." Illustration of Shakespeare volume.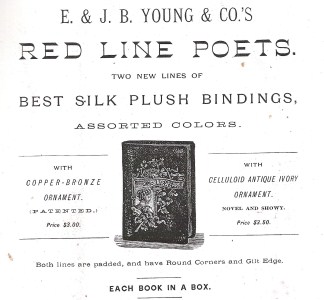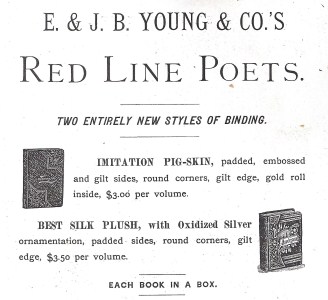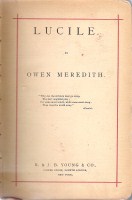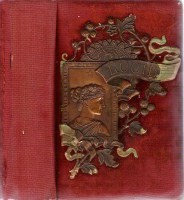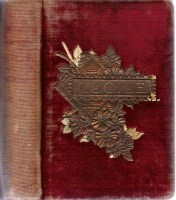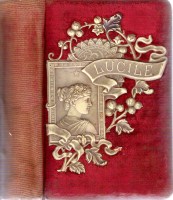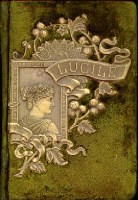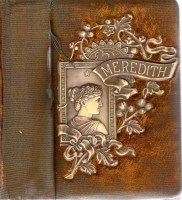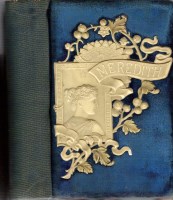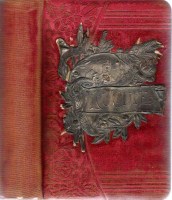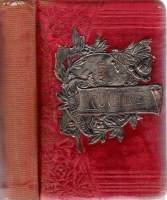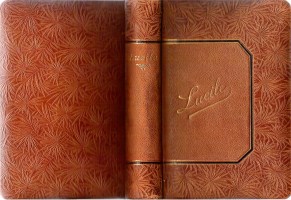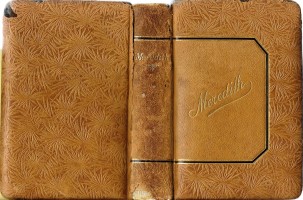 Last revised: 25 April 2018