PUBLISHER : The Walter Scott Company, London
ABOUT :
This firm has not yet been researched.
LUCILE's ISSUED BY The Walter Scott Company:
None, only a selection of other poems.
Meredith's Poems. Selected, with an introduction by M. Betham-Edwards. "Authorized Edition". London: Walter Scott, [1890]. Sm. sq. 8vo, xiii, 250p. Copy in green half morocco by Dode offered by James Burmester, List III:382, 1987, GBP 25, a presentation copy inscribed to "The Countess de Grey from her aff. friend the Author", with bookplate of Gladys de Grey, and "neat manuscript corrections (in Lytton's hand?) on 27 pages". Burmester kindly confirmed that this edition contains only "Song from Lucile, The Bird of Paradise," not the full text.
See also Parker P. Simmons.
----. Blue cloth samped blind and gold. Teg, plain endsheets. S&EH.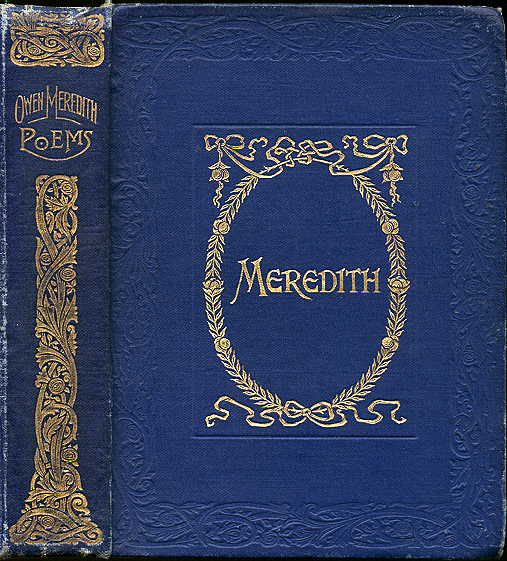 Last revised: 1 October 2010