PUBLISHER : Trade Publishing Co., New York, 1890s?
ABOUT :
Nothing has as yet been learned about this firm; but note that the binding has "The Mershon Company" stamped at the base of the spine. For information on that company, see The Mershon Company. Trade Publishing did not submit catalogs to PTLA.
LUCILE's ISSUED BY Trade Publishing Co.: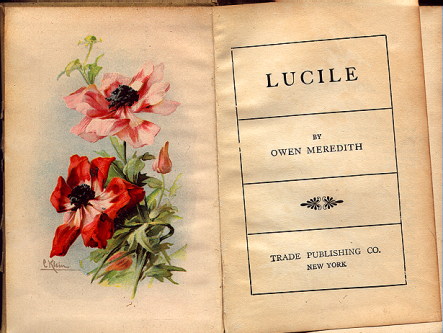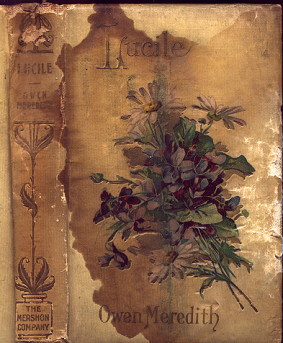 Nd, 100x160mm, 379p. Floral lithograph signed "C. Klein" on heavy paper tipped in. Running head is "Lucile" in a gothic face. White padded cloth binding has author and title stamped in gold, a base design in gold stamped under the flowers which have been printed in green, red, and blue inks. Plain endsheets. S&EH: top board and spine water damaged, foreedge worn.

Last revised: 13 October 2010