PUBLISHER: Strawbridge & Clothier, Philadelphia, 1868-1996.
ABOUT: Extract from Wikipedia page: "Strawbridge & Clothier began as a dry goods store founded by Quakers Justus Clayton Strawbridge (1838–1911) and Isaac Hallowell Clothier (1837–1921) in Philadelphia in 1868. Strawbridge & Clothier purchased the 3-story brick building on the northwest corner of Market and 8th Streets in Center City Philadelphia that had been Thomas Jefferson's office from 1790 to 1793 while he served as Secretary of State, and opened their first store. They soon replaced the old building with one of 5 stories, and then expanded into neighboring buildings as well." In 1928, propsering and expanding, they replaced this building with one of 13 stories (extant still in 2021). Family owned throughout its existance, it was sold to May in 1996 (which in turn was absorbed by Macy's in September 2006.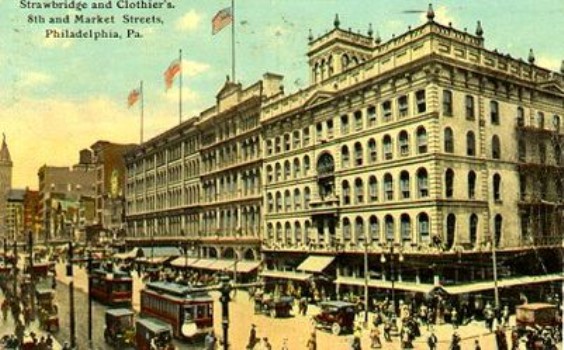 Like many department stores of the period, Strawbridge & Clothier had a large book department (as well as a well nourished library accessible to its staff) and from around 1900 (apparently) also published inexpensive reprint editions with its own imprint, notably the Keystone Series of Novels, several of which are identified in WorldCat. Edward T. LeBlanc transcribed a list of these now entered in the LeBlanc Dime Novel Bibliography project. Lucile is number 24 of the 25 titles.
Presumably these were issed in color-printed paper wrappers, like other dime novels, but no copy of Lucile has as yet been identified and bibliogaphic details are not know. Strawbridge & Clothier, however, seem to have used as publisher of its newsletters, reports, etc. the Penn Publishing Co. "founded in Philadelphia in 1889 by Charles C[halmers] Shoemaker [1860-1937?]. The firm went bankrupt in 1941 and its assets were acquired by the Harlem Book Company, which restarted the firm as William Penn Publishing Corporation. This new company failed in 1943, however, and its assets were acquired by Alfred A. Knopf. See 'Dictionary of Literary Biography' 49 (1986), p. 357 and see the FOB entry for Alfred A. Knopf Inc." ["FOB" = the online database 'Firms Out of Business', University of Reading.] A note from Publishers' Weekly 56 (1899), p216, may be relevant: "The Penn Publishing Company, Philadelphia, has just purchased the plates of "The Youth's Plutarch's Lives" and "Youth's Classical Dictionary," both by Edward S. Ellis. Thse will not be issued at present, but will be held for publication some time after the first of the coming year." From about 1900 Penn established itself as a publisher of boys' and girls' series, making it likely that it was the source of Strawbridge & Clothier's reprint Keystone Novels as well.
The Publishers' Weekly #1935 (27 Feb. 1909) p935, in a story, "Some of the Men Who Decide the Fate of the Books," which includes a list of the names of the head of department store book departments throughout the U.S., includes the following note: "Walter S. Lewis, the head of the book department of Strawbridge & Clothier, of Philadelphia, as one might guess, is a 'Buckeye born and bred, and proud of it!' He drew his first 'pay' as a 'printer's devil' in the office of a country newspaper in northern Ohio. While still a boy his parents removed to Cleveland, where young Walter found work as an errand boy for the proprietor of the newsstand in the old Forest City House. At the age of eighteen he became salesman in the Ryder Art Store, where he remained until 1892, when he entered the employ of the Taylor-Austin Company. Mr. Lewis remained in the book business in Cleveland until the summer of 1900, when he took his present position at Strawbridge & Clothier's. Through his cheerful optimism and square dealing Mr. Lewis has made many friends among buyers and sellers of books." :

Luciles ISSUED BY Strawbridge & Clothier: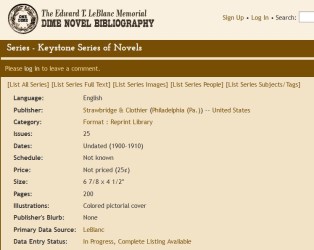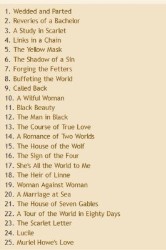 The Lucile Project is grateful to the LeBlanc Project for calling this entry to our attention! Click on image to enlarge.
Last revised: 30 May 2021