PUBLISHER: A.M. Rothschild & Co., State & Van Buren Streets, Chicago, 1890s?
ABOUT: A major department store in Chicago which probably sold copies of "standard" books created by other publishers but with its own title page.
LUCILE's ISSUED BY A.M. Rothschild & Co.:

----, nd, 100x150mm, 379p. Tan cloth, gold stamped. "Electric Edition" stamped in lower right corner of top board. Inserted title page printed on tissue. Note: Printed from plates using the gothic "Lucile" as a running head, probably by Donohue & Henneberry, George M. Hill, or E.A. Weeks, with added title page for this department store. S&EH: Inscription dated December 25th, 1900.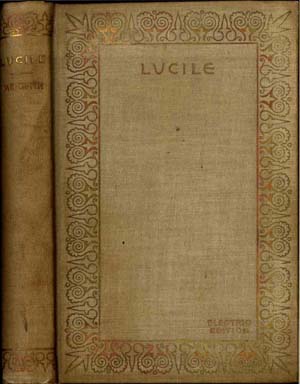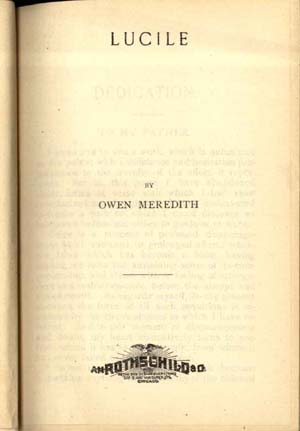 Last revised: 1 October 2010