PUBLISHER: Merrill & Baker, New York, 1893-1906
ABOUT: Daniel David Merrill (born St. Paul October 8, 1863) with his father D. D. Merrill published textbooks for the state of Minnesota under a 17 year contract.  Father entered general publishing, and in 1890 Daniel went to New York City to represent father's firm, which failed. In 1893 he founded Merrill & Baker with brother (L. K. Merrill) and Francis E. Baker, later a U.S. Circuit Court Judge in Chicago. One of the largest subscription publishers, the firm published Ridpath's History of the United States from New York even after bankruptcy in December 1904 when the remainder of the house moved to Chicago – where Merrill died in 1906. (Tebel II, 382-3).
See also Estes & Lauriat.
LUCILE's ISSUED BY Merrill & Baker:

1894 PTLA: The Lotus Classics. A Reissue in a new and attractive style of the Lotus Series. Good paper, good printing and beautiful binding in satin cloth with flat backs, gilt tops and uncut edges. / Stamped on back and side in gold and colors. 18mos. Price, 75 Cents.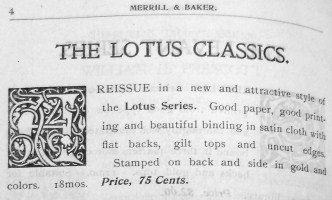 1896 Celluloid Series.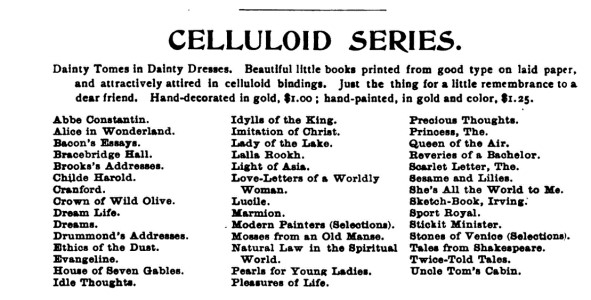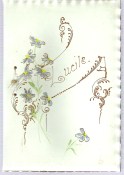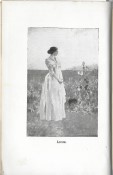 The Levant Edition. So named at top of title page.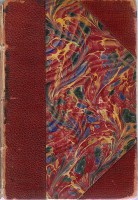 Last revised: 28 April 2019