PUBLISHER: Frank F. Lovell & Company, New York, 1887?-1890?
ABOUT: Brother of John W. Lovell (DLB 49). Frank Lovell, New York, was an important cheap book publisher whose publishing activities were closely connected with those of his brother John W. Lovell. Under the imprint of Frank F. Lovell was issued the twenty-five cent Household Library of paper-covered popular fiction, two hundred and eighty-four volumes being added from its beginning in 1887 until its end in 1890. In 1890 the Frank Lovell publications were added to John Lovell's "Combination." Several years later it was reported that, "Frank Lovell has established himself in London with a view of introducing a lot of shilling books bound in cloth, through newspaper syndicates and 'draper's shops.' He expects to sell half a million books the first year, and more after that. He will incidentally teach the European book trade that the old methods of selling books are no longer effective, having been supplanted by those which have made department stores so phenomenally successful." [Publishers' Weekly 60:466 (1901)]. (Shove).
For additional, later, and apparently better informed information taken from Bradley Dwayne Cutler, Sir James Barrie: A Bibliography (1931), see The Prudential Book Co.
LUCILE's ISSUED BY Frank F. Lovell & Company:

1889 PTLA: Meredith, (Owen) - [Robert Lord Lytton]. Lucile. By Owen Meredith. Printed from new plates, large clear type. 1 vol., 12mo. Cloth, black and gold. Aldine edition, 75 cents. Since the publication of his first work, Cytemnestry [sic] Meredith has steadily ascended in the scale of poetic rank. He has the spirit and feeling of the genuine poet improved by the judgement of the man of the world, and the condition of the scholar. No brighter or more charming verses have ever been written than some of those that make up Owen Meredith's volume.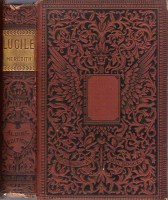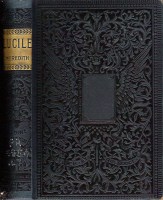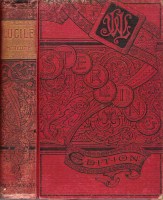 Last revised: 15 November 2020