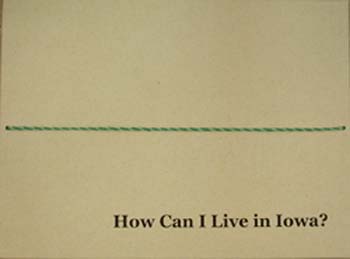 Above: Cover of Emily Martin's How Can I Live in Iowa?, another variation on the same story about why she likes and dislikes living in Iowa.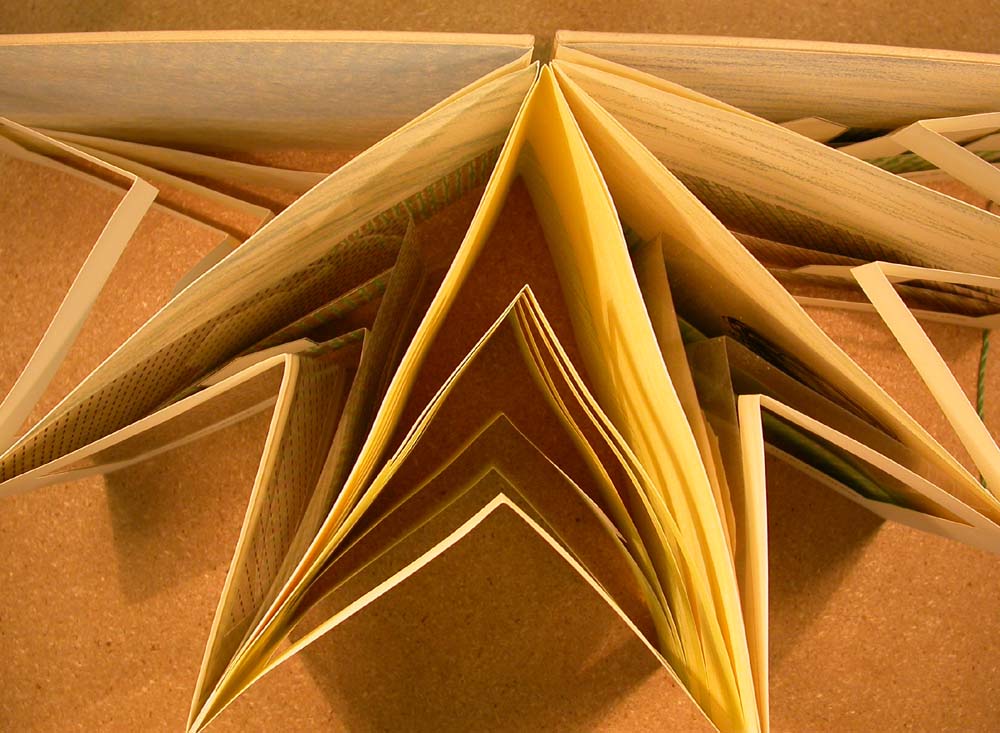 Above: A view from above of Emily Martin's How Can I Live in Iowa? is designed as a kind of pop-up-book with 3D windows depicting different scenes of Iowa life.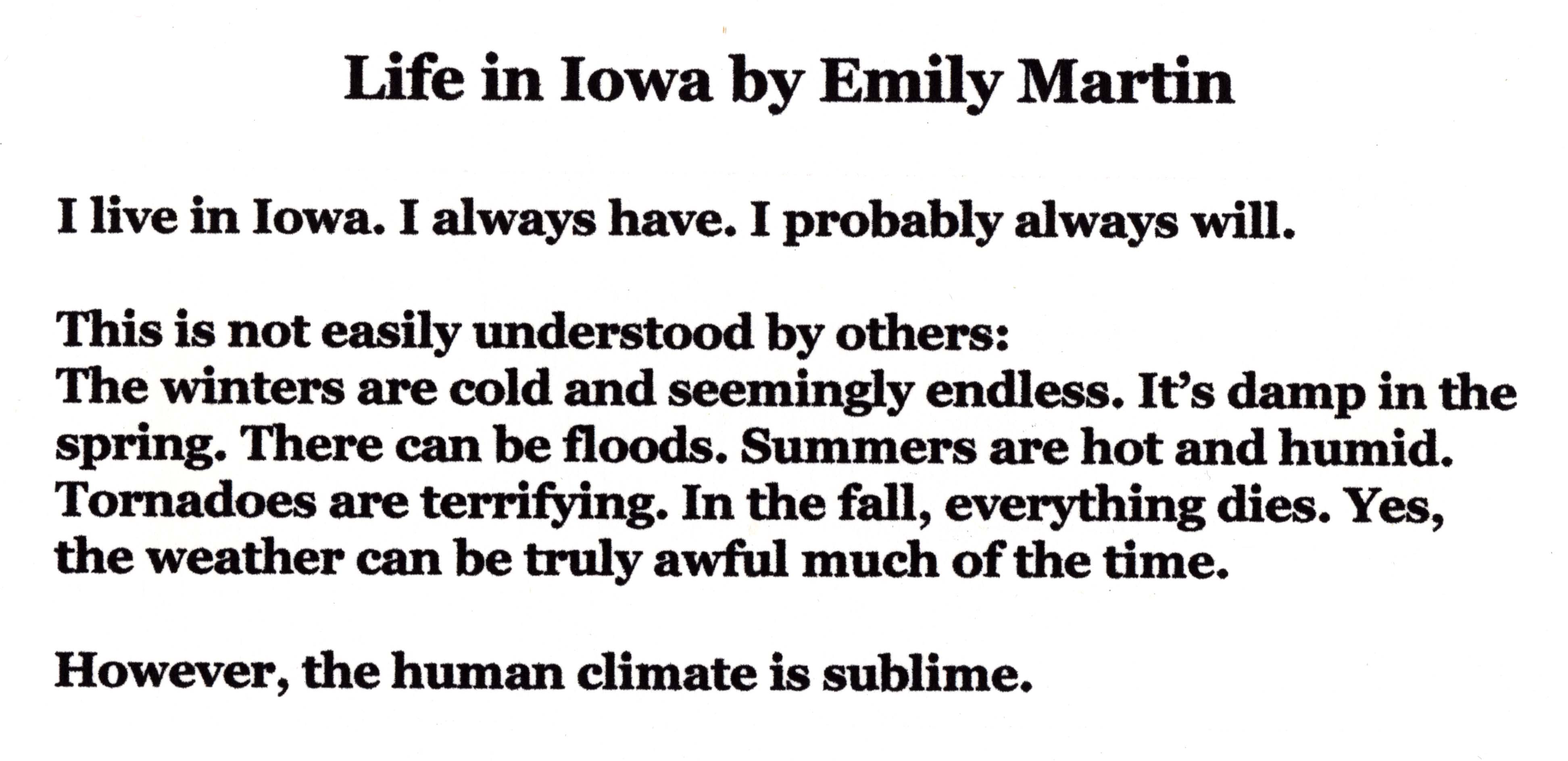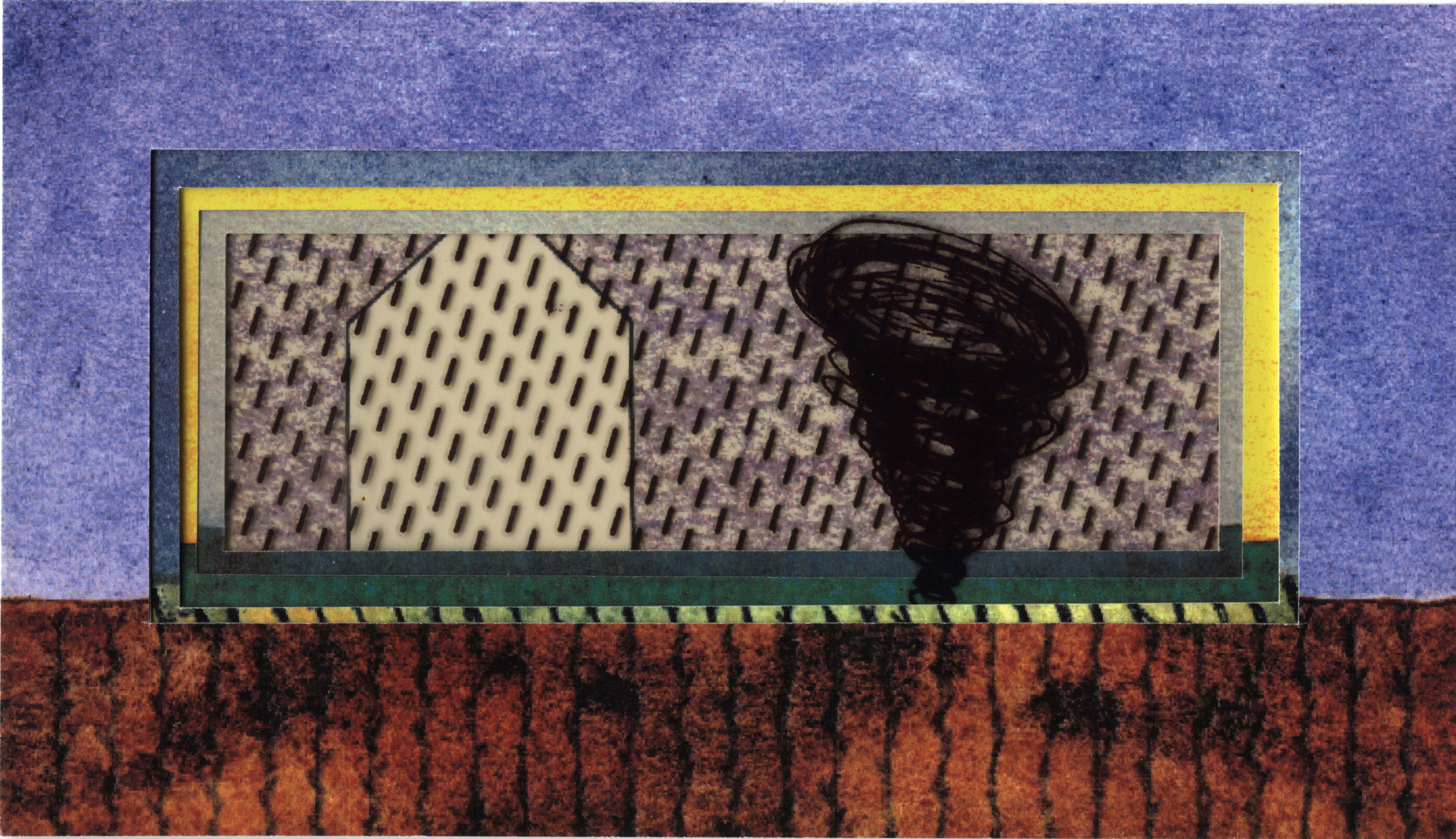 Above: The title, text, and images of Emily Martin's Life in Iowa, another variation. As the book opens, the text is located on the inside flap of the front cover. The images are printed on a series of transparent pages, so that when the book is opened and the pages extended, they create a kind of stereoscopic effect.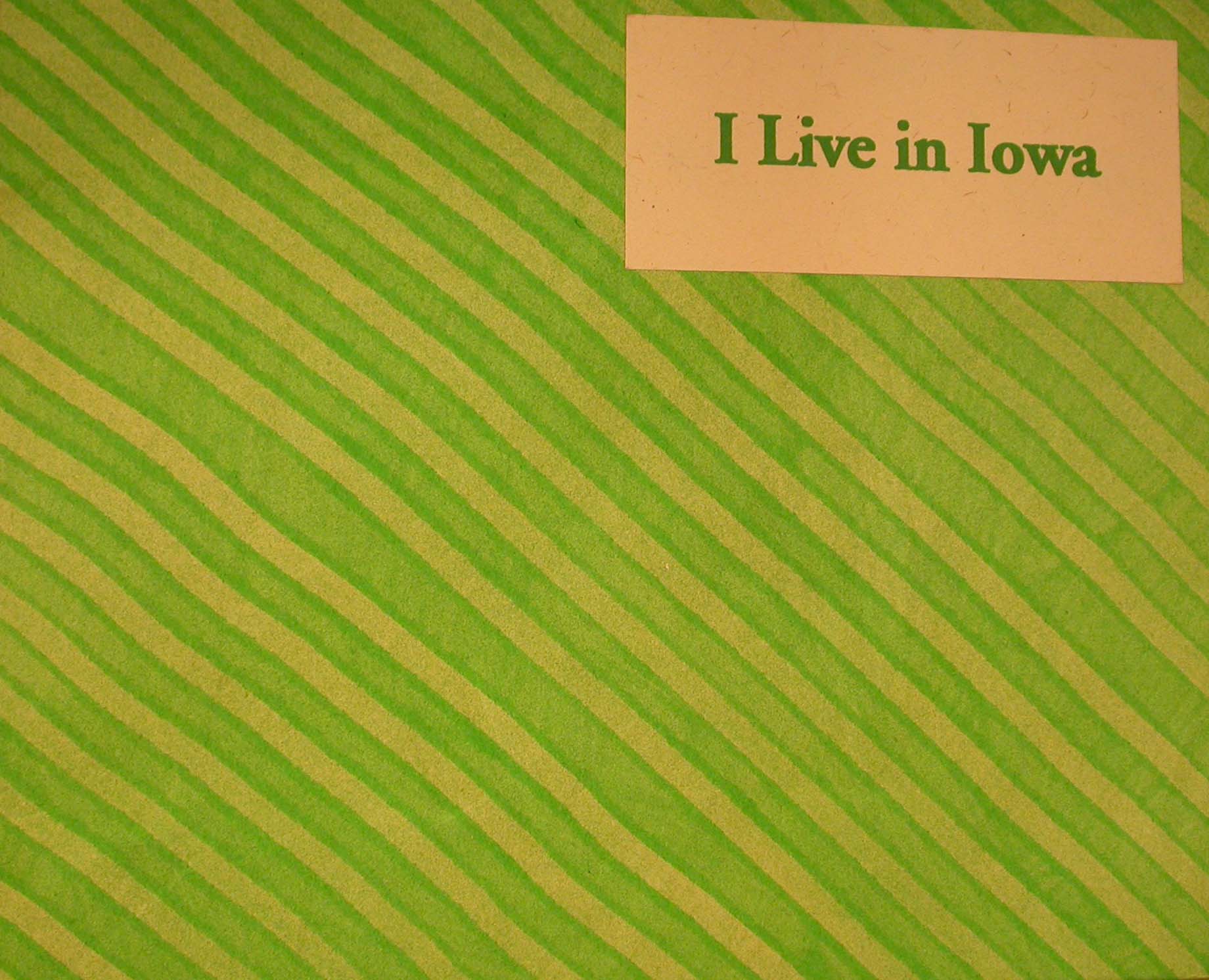 Above: The cover of another variation.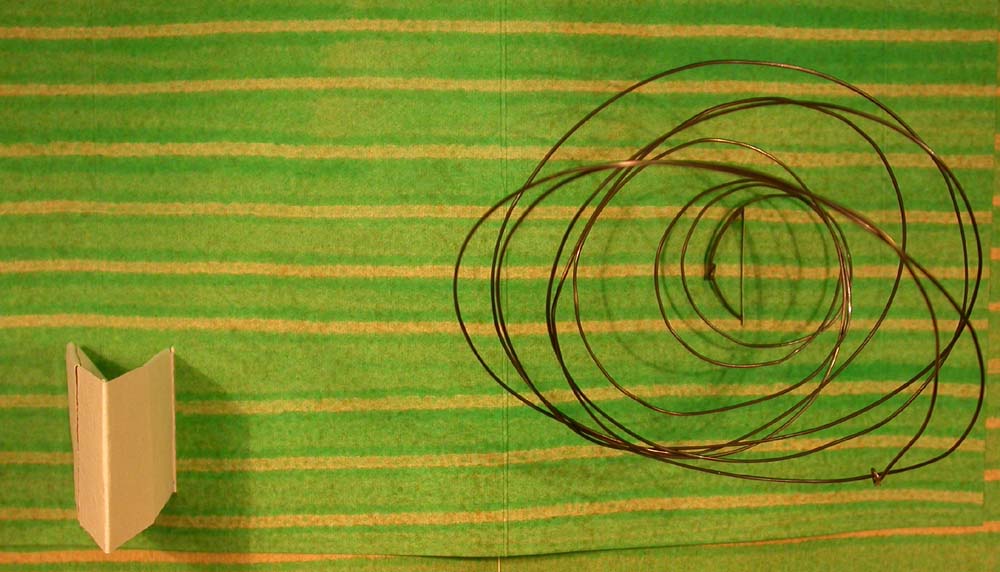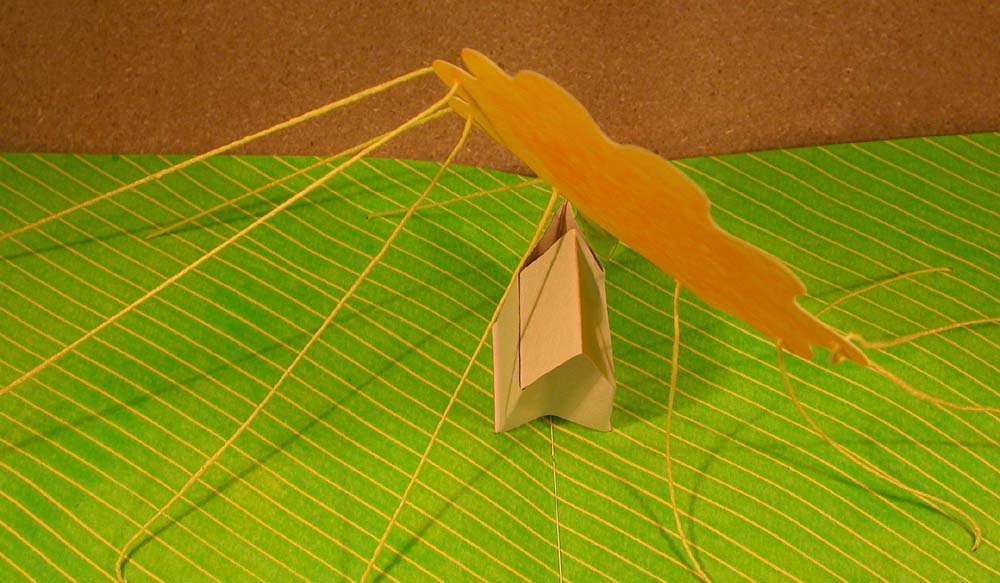 Above: Two of the pop-up pages from I Live in Iowa. The text of the first reads, "And to top everything else off, there are those tornadoes. Yes, the winds liven things up, but the air is clean and crisp." The second depicts, "And then in the summer, it's so hot and humid. Yes, it's muggy and warm, but that's good for the corn."