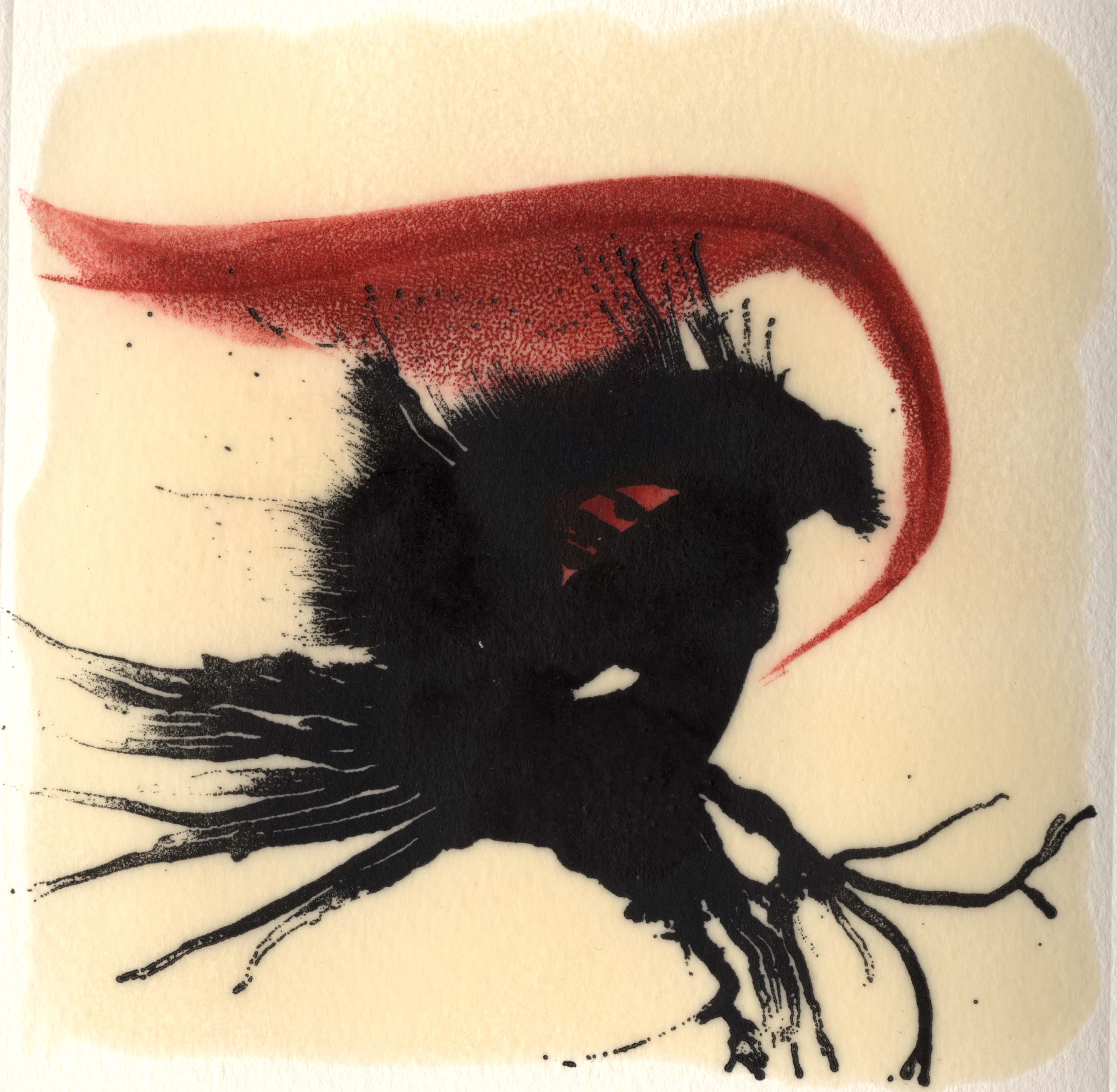 Above: An example of one of Jocelyn Sarah Webb's drawings from Duty-Free Desiderata.

*
There seven drawings by Jocelyn Sarah Webb in the book. The colophon explains that they were printed using magnesium plates and then coated with beeswax.
*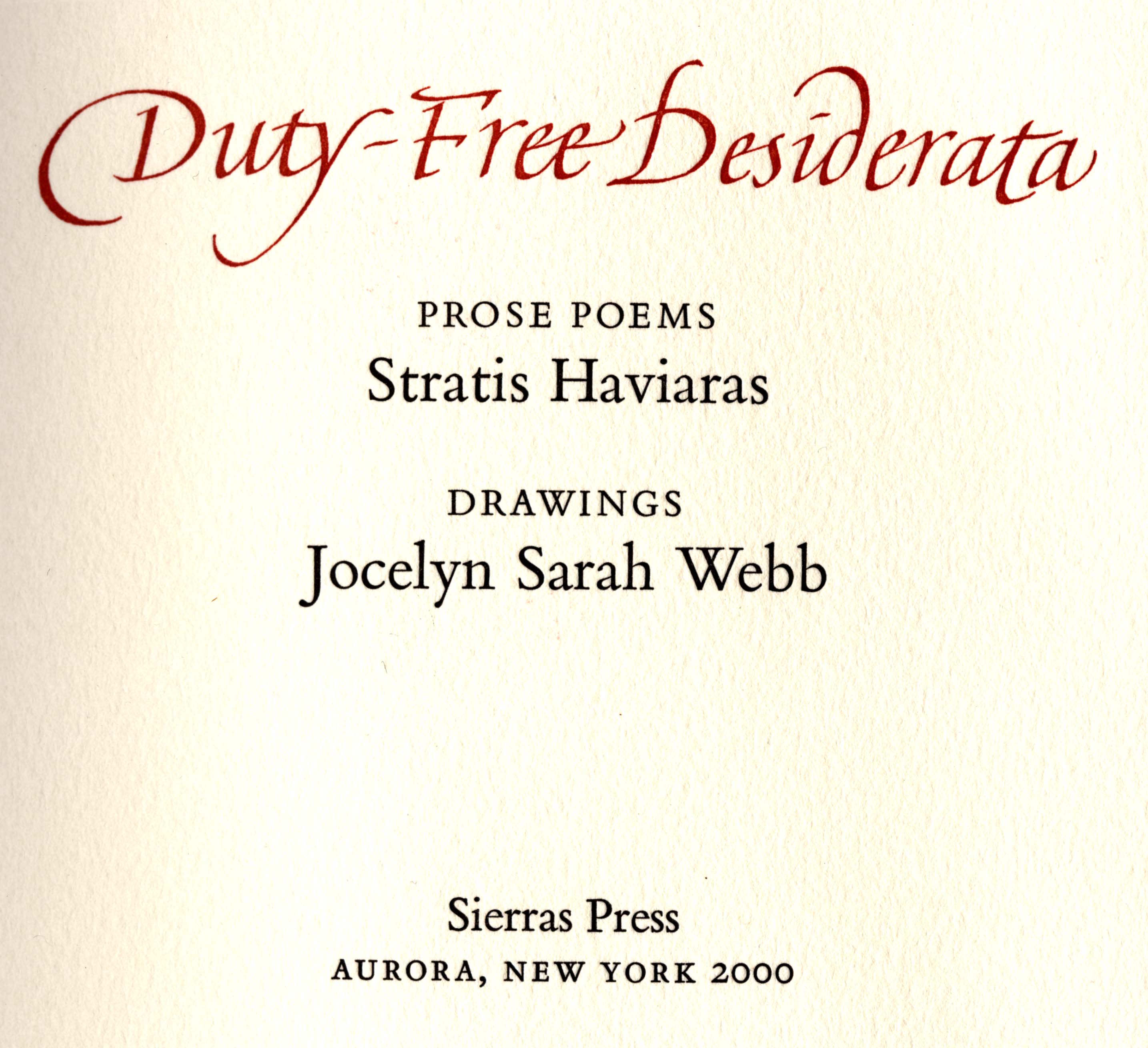 Above: Title page of Duty-Free Desiderata by Stratis Haviaras, drawings by Jocelyn Sarah Webb.
The five by Stratis Haviaras in Duty-Free Desiderata were originally published in Millennial Afterlives (Wells College Press, 2000). The five poems are Socialist Surrealism, Praise-Prose, Beauty, Energy, Desire, and Joy (and Wisdom), Duty-Free Desiderata, and Skywriting.
Desiderata: plural of desideratum, something considered highly desirable or necessary


Above: Skinny This is bound in bee's-waxed and walnut dyed paper.


Above: The title page from Skinny This by Jocelyn Webb, drawings by Michael Russem, Sierras Press 1999.
Below: Another example of a one of the drawings by Michael Russem from Webb's Skinny This.
~