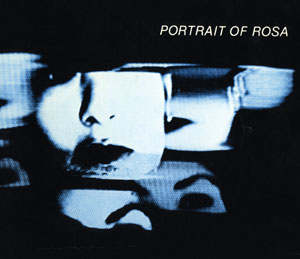 Above: Cover of Portrait of Rosa by Hans Breder, 1983
"This book derives from interviews with two urban squatter families in Oaxaca, Mexico in 1981 and also from interpretations of those interviews excerpted from the video 'Pictura Minuta: Portraits of the Urban Poor'" by Hans Breder." - Portrait of Rosa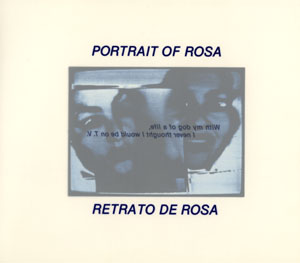 Above: The title page of Portrait of Rosa as seen with the translucent sheet covering the distorted photographic image.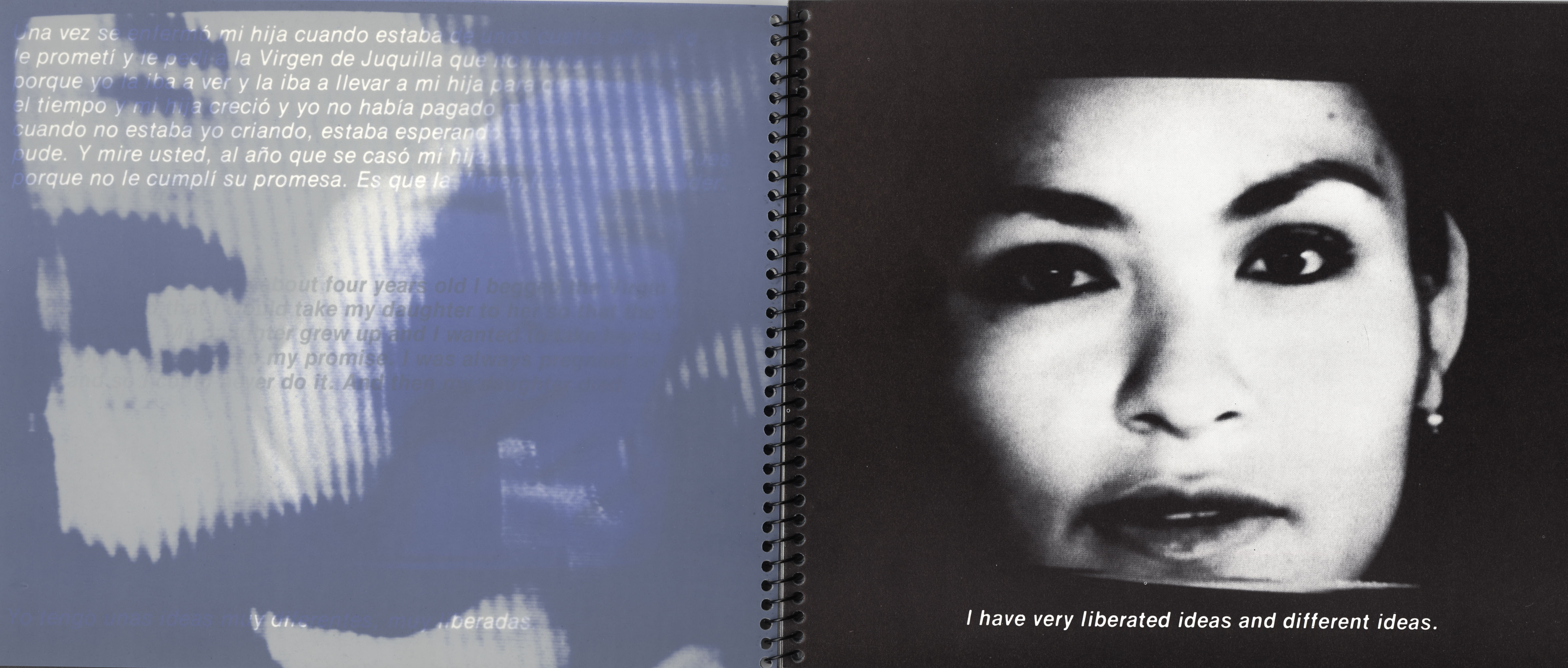 Above: A two-page spread showing how the translucent sheets influence the text and images.
Below: Another two-page spread from Portrait of Rosa. In this image, the translucent sheet is covering the photograph on the right rather than the text page on the left.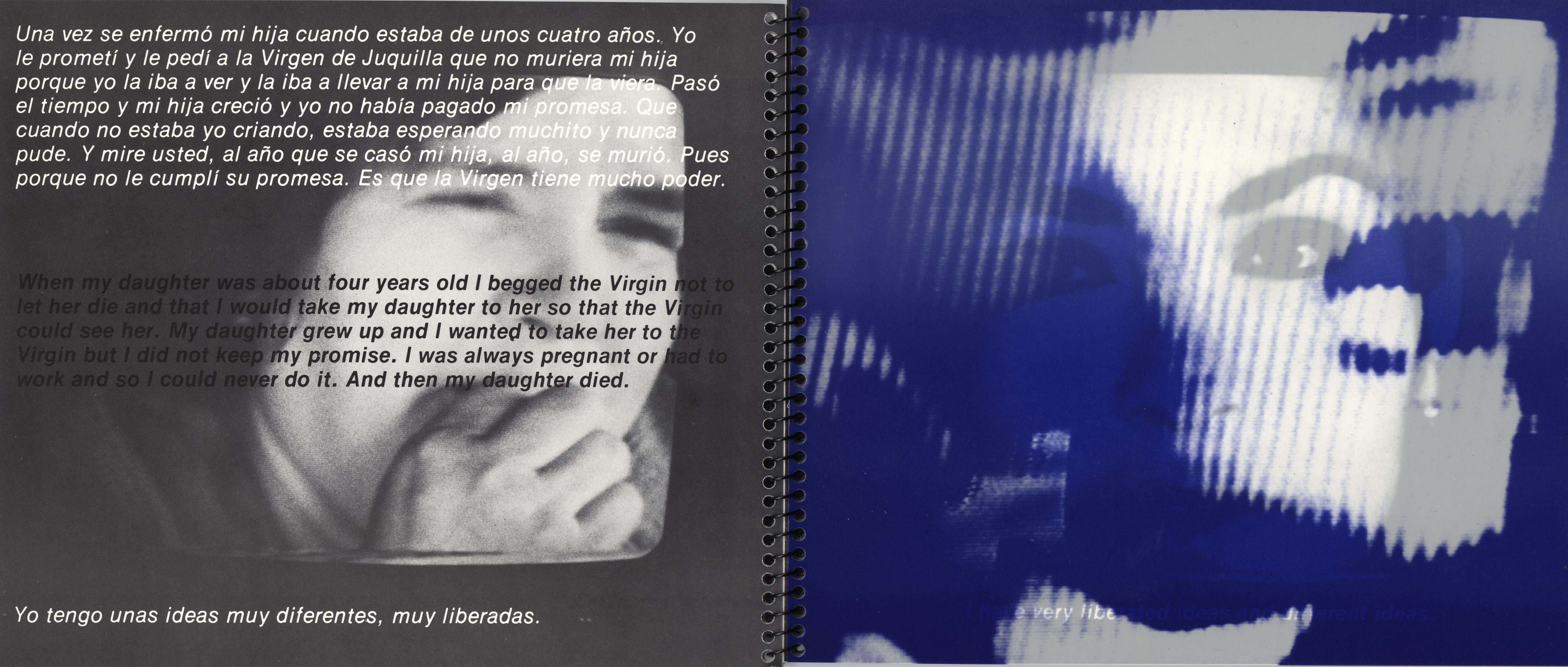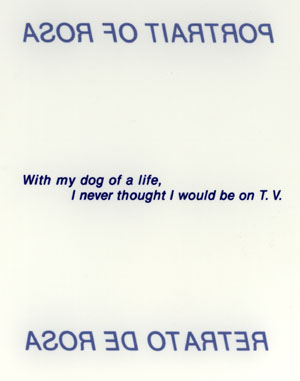 Above: the translucent title page as seen when the page is turned.